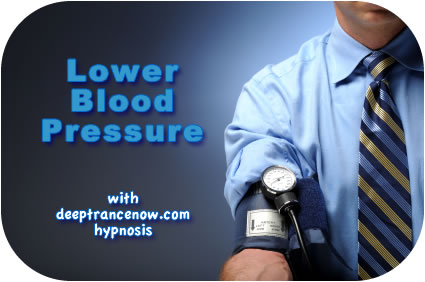 About 1 in 3 adults in the United States has high blood pressure. High blood pressure usually has no symptoms. You can have it for years without knowing it. That's why it is called the "silent killer". High blood pressure can damage the heart, blood vessels, kidneys, and other parts of your body. This is why knowing your blood pressure numbers is important, even when you're feeling fine. If your blood pressure is normal, you can work with your health care team to keep it that way. If your blood pressure is too high, you need to lower it to prevent damage to your body's organs.
In extremely high blood pressure some distinguishing symptoms may manifest like severe headaches, fatigue or confusion, vision problems, chest pain, difficulty breathing, irregular heartbeat, blood in the urine, pounding in your chest, neck or ears. If you have such symtpoms you may want to see your doctor immediately.
Blood pressure numbers include systolic (sis-TOL-ik) and diastolic (di-a-STOL-ik) pressures. Systolic blood pressure is the pressure when the heart beats while pumping blood. Diastolic blood pressure is the pressure when the heart is at rest between beats.
You will most often see blood pressure numbers written with the systolic number above or before the diastolic, such as 120/80 mmHg. (The mmHg is millimeters of mercury—the units used to measure blood pressure.) In people who have no serious illness, normal blood pressure is around 120/80 mmHg.
Lowering Blood Pressure
Natural methods of lowering blood pressure include healthy diet, exercise, if you're smoking - quit smoking now - and getting rid of stress. Stress is one of the major causes of many health problems and here is where practicing regularly self-hypnosis can help you.
Lower Blood Pressure hypnosis CD is designed to help you bring your blood pressure to normal levels as well as to increase your sense of inner peace.
Lower Blood Pressure subliminal, supraliminal and supraliminal CDs contain direct suggestions designed to help you lower blood presure and experience increased sense of inner peace and even though these recordings can be effective on their own, for more thorough experience of relaxation, I recommend that you use them in conjunction with Lower Blood Pressure hypnosis recording.

Lower Your Blood Pressure
Deep Trance Now Hypnosis Programs
» Hypnosis Newsletter and Free Downloads
If you want CDs, click on "add to cart" button.
If you want Instant mp3 Downloads,
click on the blue Instant Download link.

Lower Blood Pressure
Hypnosis
1 CD - $24.95
For INSTANT DOWNLOAD click here
Lower Blood Pressure
Hypnosis with Embedded Subliminal Track
1 CD - $29.95
Lower Blood Pressure
Hypnosis with Embedded Supraliminal Track
1 CD - $34.95
For INSTANT DOWNLOAD click here
Lower Blood Pressure
Subliminal with Audible Intro Suggestions
1 CD - $14.95
For INSTANT DOWNLOAD click here
Lower Blood Pressure
Daytime Silent Subliminal
1 CD - $14.95
For INSTANT DOWNLOAD click here
Lower Blood Pressure
Nighttime Silent Subliminal Sleep Programming
1 CD - $14.95
For INSTANT DOWNLOAD click here
Lower Blood Pressure
Supraliminal with Audible Intro Suggestions
1 CD - $19.95
For INSTANT DOWNLOAD click here
Lower Blood Pressure
Daytime Silent Supraliminal
1 CD - $19.95
Lower Blood Pressure
Nighttime Silent Supraliminal Sleep Programming
1 CD - $19.95
For INSTANT DOWNLOAD click here
Lower Blood Pressure
Empowering Affirmations
1 CD - $17.95
Lower Blood Pressure
Empowering Affirmations with Embedded Subliminal Track
1 CD - $22.95
Lower Blood Pressure
Empowering Affirmations with Embedded Subliminal and Supraliminal Tracks
1 CD - $27.95
For INSTANT DOWNLOAD click here
Lower Blood Pressure
Supraliminal Plus
1 CD - $24.95
For INSTANT DOWNLOAD click here
Lower Blood Pressure
Brainwave Entrainment
1 CD - $24.95
Lower Blood Pressure
Sanskrit Mantras
1 CD - $24.95
Lower Blood Pressure
Hypnosis + Subliminal
2 CDs - $29.95
For INSTANT DOWNLOAD click here
Lower Blood Pressure
Hypnosis + Supraliminal
2 CDs - $34.95
For INSTANT DOWNLOAD click here
Lower Blood Pressure
Hypnosis + Supraliminal Plus
2 CDs - $39.95
For INSTANT DOWNLOAD click here
Lower Blood Pressure
Hypnosis + Subliminal + Supraliminal Plus
3 CDs - $49.95
For INSTANT DOWNLOAD click here
Lower Blood Pressure
Hypnosis + Supraliminal + Supraliminal Plus
3 CDs - $54.95
For INSTANT DOWNLOAD click here
Lower Blood Pressure
Hypnosis + Subliminal + Supraliminal + Supraliminal Plus
4 CDs - $64.95
Lower Blood Pressure
Hypnosis + Empowering Affirmations + Subliminal + Supraliminal + Supraliminal Plus
5 CDs - $79.95
Lower Blood Pressure
Hypnosis + Empowering Affirmations + Subliminal + Supraliminal + Supraliminal Plus + Brainwave Entrainment
6 CDs - $89.95
Lower Blood Pressure
Hypnosis + Empowering Affirmations + Subliminal + Supraliminal + Supraliminal Plus + Sanskrit Mantras
6 CDs - $89.95
Lower Blood Pressure
Hypnosis + Empowering Affirmations + Subliminal + Supraliminal + Supraliminal Plus + Sanskrit Mantras + Brainwave Entrainment
7 CDs - $108.00