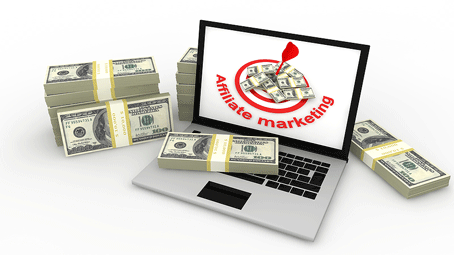 Many people join affiliate programs and do nothing more except perhaps put a link or banner on their blog or website, and then just wait hoping for the money to start pouring in, but nothing much happens. Then they wonder if it is actually possible to make money online through affiliate programs, while other affiliates are raking in hundreds and thousands of dollars per month, or even per week.
Affiliate Marketing Success CDs and mp3s can help you to get the mindset of successful affiliate marketer, to choose the right affiliate programs for you and to take actions that will bring you great financial rewards.
Affiliate Marketing Success
Deep Trance Now Hypnosis CDs and mp3 downloads
All Deep Trance Now recordings are enhanced with brainwave entrainment (either binaural beats or isochronic tones), to make your subconscious mind more receptive to suggestions. However, except on brainwave entrainment recordings per se, the brainwave entrainment on recordings on this page is subtle and may have milder effect.
» Hypnosis Newsletter and Free Downloads
If you want CDs, click on "add to cart" button.
If you want Instant Downloads,
click on the blue Instant Download link.

Affiliate Marketing Success
Hypnosis
1 CD - $24.95
For INSTANT DOWNLOAD click here
Affiliate Marketing Success
Hypnosis with Embedded Subliminal Track
1 CD - $29.95
Affiliate Marketing Success
Hypnosis with Embedded Supraliminal Track
1 CD - $34.95
For INSTANT DOWNLOAD click here
Affiliate Marketing Success
Subliminal with Audible Intro Suggestions
1 CD - $14.95
For INSTANT DOWNLOAD click here
Affiliate Marketing Success
Daytime Silent Subliminal
1 CD - $14.95
Affiliate Marketing Success
Nighttime Silent Subliminal Sleep Programming
1 CD - $14.95
For INSTANT DOWNLOAD click here
Affiliate Marketing Success
Supraliminal with Audible Intro Suggestions
1 CD - $19.95
For INSTANT DOWNLOAD click here
Affiliate Marketing Success
Daytime Silent Supraliminal
1 CD - $19.95
Affiliate Marketing Success
Nighttime Silent Supraliminal Sleep Programming
1 CD - $19.95
For INSTANT DOWNLOAD click here
Affiliate Marketing Success
Empowering Affirmations
1 CD - $17.95
Affiliate Marketing Success
Empowering Affirmations with Embedded Subliminal Track
1 CD - $22.95
Affiliate Marketing Success
Empowering Affirmations with Embedded Subliminal and Supraliminal Tracks
1 CD - $27.95
Affiliate Marketing Success
Supraliminal Plus
1 CD - $24.95
For INSTANT DOWNLOAD click here
Affiliate Marketing Success
Hypnosis + Subliminal
2 CDs - $29.95
For INSTANT DOWNLOAD click here
Affiliate Marketing Success
Hypnosis + Supraliminal
2 CDs - $34.95
For INSTANT DOWNLOAD click here
Affiliate Marketing Success
Hypnosis + Supraliminal Plus
2 CDs - $39.95
For INSTANT DOWNLOAD click here
Affiliate Marketing Success
Hypnosis + Subliminal + Supraliminal Plus
3 CDs - $49.95
For INSTANT DOWNLOAD click here
Affiliate Marketing Success
Hypnosis + Supraliminal + Supraliminal Plus
3 CDs - $54.95
For INSTANT DOWNLOAD click here
Affiliate Marketing Success
Hypnosis + Subliminal + Supraliminal + Supraliminal Plus
4 CDs - $64.95
Affiliate Marketing Success
Hypnosis + Empowering Affirmations + Subliminal + Supraliminal + Supraliminal Plus
5 CDs - $79.95