» Win at Games of Chance Main Page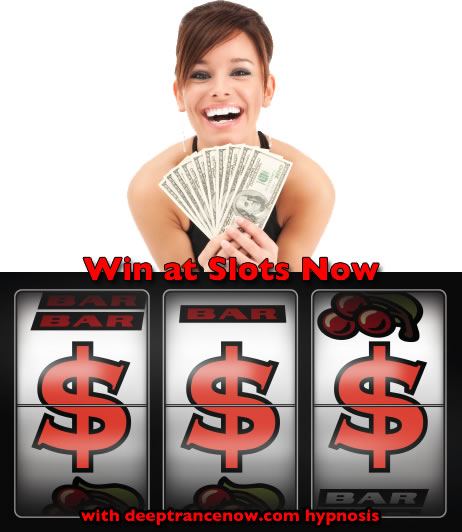 By the time I had my first experience playing and winning at slot machines, I've already read about the experiments related to the influence of human mind over the machines, and I've already demonstrated to myself that I can win using the power of the mind by turning my luck around playing at Bingo. I played Bingo for a couple of years and never won anything until I changed my mind, and began using the power of my mind in a way that helped me not only to win, but to keep on winning consistently. My success at winning at bingo has influenced my first experiment with a slot machine. I was in a positive frame of mind, bursting with intuitive knowingness and positive expectation that I can influence the slot machine and win.
I didn't go to the casino with an intention to play slot machines or to gamble in any form. A friend of mine took me there under the pretext that I'll have the opportunity to watch other dealers. I was about to begin working as a dealer at another casino and wanted to have a better idea of how other dealers deal.
When we got to the casino, my friend said he wanted to play blackjack. He gave me a $25 chip and suggested I go and explore the casino on my own. I changed it into slot machine coins and decided to experiment with mind-over-slot-machines. I have a passion for experimenting with mind-over-just-about-anything.
If you've ever been at a casino, or even if you played slots online, perhaps you felt more drawn to some slot machines, than to others. You would feel drawn to a machine that is in tune with your subconscious programming. If you have programmed your mind to Win at Slot Machines , your intuition will pull you toward a slot machine that may bring you greater luck and money, and so I chose to play at a slot machine that called to me.
To win the jackpot, I needed to get three roses on one line. I used the tricks I which I show you how to use on the Win At Slot Machines hypnosis CD and I won the jackpot.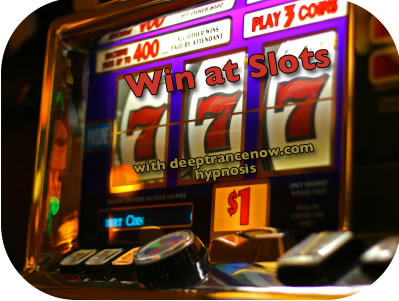 Win at Slot-Machines hypnosis CD can help you to train your intuition to pick the slot machine that is the luckiest choice for you, tune into a slot machine you're playing with and program your subconscious mind for winning. Through rehearsal you will condition yourself to keep on winning at slot machines.
Win at Slot-Machines subliminal, supraliminal and supraliminal plus CD contain direct suggestions that will help you to Win at Slot Machines . They do not contain any guided imagery. Even though many people have used only these recordings to win and keep on winning at slot machines, for best results, I recommend that you also work with Win at Slot Machines hypnosis CD.
You can use these CDS both for playing at the land casino and for playing slots at online casino.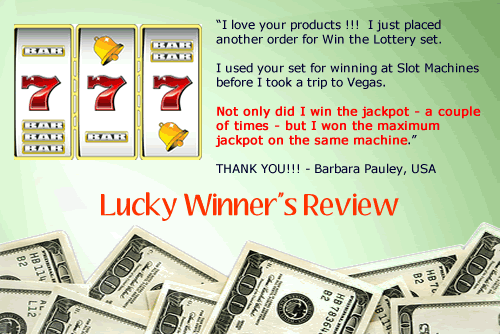 Win at Slot-Machines
Deep Trance Now Hypnosis CDs and mp3 downloads
» Click here to learn more about Different Types of Recordings
» Subscribe to Deep Trance Now Hypnosis Newsletter and listen to Free Downloads
» Click here for information about Mail Order, Shipping or ordering MP3 Downloads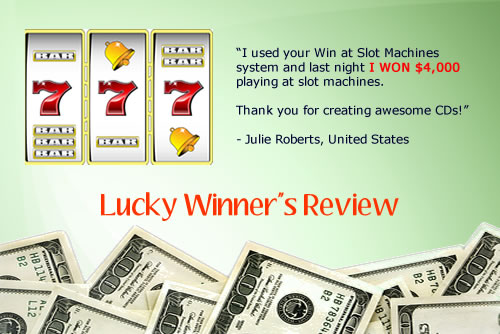 If you want CDs, click on "add to cart" button.
If you want Instant mp3 Downloads,
click on the blue Instant Download link.