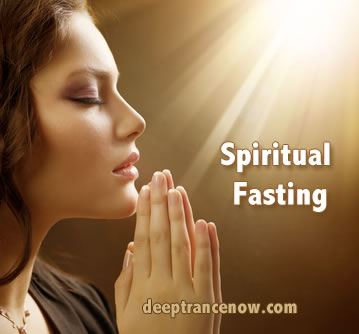 The purpose of spiritual fasting is to purge your mind, heart and body and align you with your spiritual nature.
Spiritual Fasting recordings are designed to help you to abstain from physical food, according to your ability and inclinations, and to sustain yourself by openings yourself to and absorbing the spiritual energy directly, from the ocean of universal energy in which you live, breathe, move and have your being.
Spiritual Fasting
Deep Trance Now Hypnosis Programs
» Hypnosis Newsletter and Free Downloads
If you want CDs, click on "add to cart" button.
If you want Instant mp3 Downloads,
click on the blue Instant Download link.