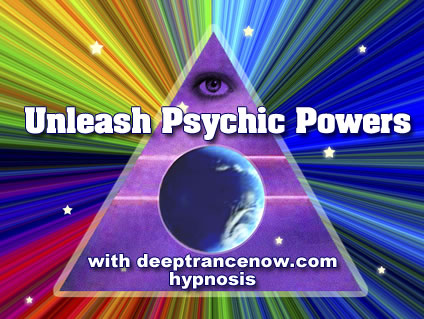 You already have psychic abilities, though perhaps your psychic abilities are not yet as developed as you'd like them, and now you're ready to go for it an unleash your psychic powers. It's the right time.
Perhaps you can recall a time when you had a hunch, an intuition, a premonition that some situation may turn a certain way and it did. Perhaps you had a dream and you dreamt a situation that turned out as it was foretold in your dream. Or maybe you heard a voice, or had a vision or you are sensitive to the vibes of people, things and places around you - some make you feel very good, and some you'd rather have nothing to do with. And then maybe you have experienced times when you just knew what you are supposed to do, even though you couldn't explain how you knew it.
The thing is just that all these abilities that you've already experienced now and then in one form or another tend to happen sporadically, and now you'd like to be able to have more control to be able to use these powers and abilities that are hidden within you, in a more concrete way, whenever you need or want to, and you'd like them to express more fully through you, in a clearer and more understandable way.
If so, you've come to the right place. The Unleash Your Psychic Powers CDs and mp3s will help you to do just that - unleash your psychic powers be able see things that you haven't been able to see before, be able to hear messages from invisible realms in a clear way, be able to sense and know things that were seemingly beyond your reach before and also to use these abilities to get a better insight not only into what the future may hold for you, but what may be the best course of action for you to make your life turn out the way you'd enjoy living it - fully and completely.
Unleash Your Psychic Powers
Deep Trance Now Hypnosis CDs and mp3 downloads
» Hypnosis Newsletter and Free Downloads
If you want CDs, click on "add to cart" button.
If you want Instant mp3 Downloads,
click on the blue Instant Download link.

Unleash Your Psychic Powers
Hypnosis
1 CD - $24.95
For INSTANT DOWNLOAD click here
Unleash Your Psychic Powers
Hypnosis with Embedded Subliminal Track
1 CD - $29.95
Unleash Your Psychic Powers
Hypnosis with Embedded Supraliminal Track
1 CD - $34.95
For INSTANT DOWNLOAD click here
Unleash Your Psychic Powers
Subliminal with Audible Intro Suggestions
1 CD - $14.95
For INSTANT DOWNLOAD click here
Unleash Your Psychic Powers
Daytime Silent Subliminal
1 CD - $14.95
Unleash Your Psychic Powers
Nighttime Silent Subliminal Sleep Programming
1 CD - $14.95
For INSTANT DOWNLOAD click here
Unleash Your Psychic Powers
Supraliminal with Audible Intro Suggestions
1 CD - $19.95
For INSTANT DOWNLOAD click here
Unleash Your Psychic Powers
Daytime Silent Supraliminal
1 CD - $19.95
Unleash Your Psychic Powers
Nighttime Silent Supraliminal Sleep Programming
1 CD - $19.95
For INSTANT DOWNLOAD click here
Unleash Your Psychic Powers
Empowering Affirmations
1 CD - $17.95
For INSTANT DOWNLOAD click here
Unleash Your Psychic Powers
Empowering Affirmations with Embedded Subliminal Track
1 CD - $22.95
For INSTANT DOWNLOAD click here
Unleash Your Psychic Powers
Empowering Affirmations with Supraliminall and Subliminal Tracks
1 CD - $27.95
For INSTANT DOWNLOAD click here
Unleash Your Psychic Powers
Supraliminal Plus
1 CD - $24.95
For INSTANT DOWNLOAD click here
Unleash Your Psychic Powers
Hypnosis + Subliminal
2 CDs - $29.95
Unleash Your Psychic Powers
Hypnosis + Supraliminal
2 CDs - $34.95
Unleash Your Psychic Powers
Hypnosis + Supraliminal Plus
2 CDs - $39.95
Unleash Your Psychic Powers
Hypnosis + Subliminal + Supraliminal Plus
3 CDs - $49.95
For INSTANT DOWNLOAD click here
Unleash Your Psychic Powers
Hypnosis + Supraliminal + Supraliminal Plus
3 CDs - $54.95
For INSTANT DOWNLOAD click here
Unleash Your Psychic Powers
Hypnosis + Subliminal + Supraliminal + Supraliminal Plus
4 CDs - $64.95
Unleash Your Psychic Powers
Hypnosis + Empowering Affirmations + Subliminal + Supraliminal + Supraliminal Plus
5 CDs - $79.95
For INSTANT DOWNLOAD click here