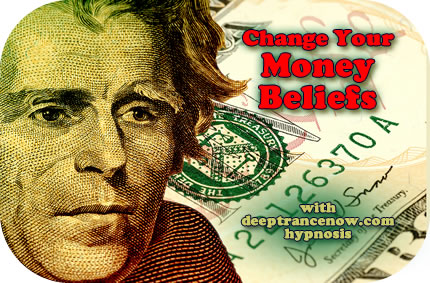 Your beliefs about money are influencing both how much money you can make, as well as in what ways you can make it. Your beliefs about money will determine whether you'll experience infinite abundance or whether you'll constantly struggle to make ends meet. Your beliefs about money will determine whether you will create money through suffering and forcing yourself to work at a job you dislike, or whether money will come to you easily and effortlessly, just by calling it into your life, for the sheer joy of enriching your life with delightful experiences.
Your beliefs about money will determine your financial comfort zone - which is what do you feel comfortable with making on subconscious level, in the realm of your emotions. Your financial comfort zone will partly be determined by your past experiences with money, unless you are willing to ditch them and focus on the fact that right now, you are fully equipped to create whatever amount of money you desire and give yourself permission to experience financial freedom.
How would your life be different if you had the belief that money can come to you as easily as the air that you breathe, that money is just a form of energy in which you live and move and have your being, that all the money you can possibly need will come to you if you are willing to let it in your life?
» You may also like other CDs from the Financial Wealth collection
Money Beliefs
Deep Trance Now Hypnosis CDs and mp3 downloads
» Hypnosis Newsletter and Free Downloads
If you want CDs, click on "add to cart" button.
If you want Instant mp3 Downloads,
click on the blue Instant Download link.