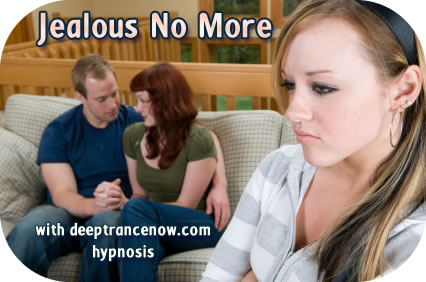 Almost everyone experiences jealousy at some point in their lives, whether it's over another person's professional success or because their loving partner is flirting with someone.
We tend to think of jealousy as a single emotion, but it is actually a mixture of different feelings: fear of loss, a sense of inadequacy, hurt, sadness, pain, anxiety, self-doubt, anger, and sometimes outright rage. Jealousy may also point toward issues that are deeper, e.g. low self-esteem.
There are many different things we can do to minimize or even completely eradicate the feelings of jealousy. The first part deals with our perception - the way we feel about ourselves, and the second with our attitude - we can always choose how to act if we find ourselves in a grip of jealousy.
Sometimes, we may also want to take a closer look at our relationship and what we are willing to put up with in an intimate relationship. In a relationship where one partner demands 100% commitment from another, while deliberately flirting around and even cultivating multiple relationships - something has gone wrong and the committed partner will most likely feel the loss of energy he/she invested. While it may not be wise to make rash conclusions, upon getting actual proofs of infidelity, and depending on one's investment in a relationship, the best alternative may be to pack the bags and leave. After all, if you don't take care of your wellbeing, no one will.
On the other hand, people sometimes have imaginary fears, that are not based on current reality or the current relationship, but rather on some memories from the past with some other people, which they fear may repeat themselves in a current relationship. Or maybe you don't feel that you're good enough or your loving partner has become the center of your world, to the point that without him or her you'd feel as if your life were over.
The hypnosis program "Jealous No More" will help you to feel good about yourself and to regain your center and a sense of security and independence, so that whatever happens to your relationship you'd still feel stable and comfortable, with a strong sense of self, knowing that whether your partner remained with you or left, you'd have a lot going on in your life to be able to enjoy it no matter what. These feelings of inner confidence, security and independence will further boost the chances of lasting and fulfilling relationship.

Jealous No More Deep Trance Now Hypnosis Programs
» Hypnosis Newsletter and Free Downloads
If you want CDs, click on "add to cart" button.
If you want Instant mp3 Downloads,
click on the blue Instant Download link.