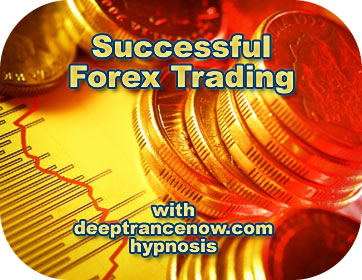 The Foreign Exchange - Forex, FX - market is one of the biggest markets today. Daily turnover has skyrocketed from approximately 5 billion USD in 1977, to a staggering 3 trillion (and more) US dollars today. This is more than 40 times the daily turnover of the NASDAQ.
Forex currency trading is attractive to traders as currency markets are cnstantly fluctuating and there is potential to profit whether a currency is going up or down. Traders trade on margin which leverages their potential gains. What also makes it so popular is that there is no centralized location for trading as there is in futures or stocks, as trading occurs around the clock over the telephone and on computer terminals at thousands of locations worldwide.
Currency trading occurs when one country's currency is traded for another country's currency at the prevailing exchange rate. All currency is traded in LOTS. Each lot has a different amount of currency. Currency trading is carried out on a point (or pip) system. Traders are trying to capture points. Depending on the currency, each point is worth a different amount. For example, if the British Pound is worth about $10 per point that is traded per lot and you trade 1 lot and capture 40 points, you make $400.
Forex currency trading does involve substantial amount of risk. About 10% of people make money and 90% lose money on currency trading! Why? Because many of those who enter the currency trading market are driven by emotions and know very little about the techniques of currency trading. Having some Forex currency trading education, being in the optimal state of mind, and having the right tools can help you to join the ranks of those 10% of people who do make money in Forex currency trading.
Currency trading professionals seek price fluctuations and investors seek return on investment. Both take a calculated risk that is minimized by knowledge, optimal mind set, and the right tools. Currency trading turns into gambling when you are uneducated, trade emotionally or with a "hot tip".
Successful Forex Trading set of CDs is designed to help you become a successful Forex trader by programming your subconscious mind to help you choose the best currencies to trade, when to enter, when to exit the trade, develop your intuition and open yourself to financial abundance. Financial wizards will tell you that 80% of financial wizardry is in your mindset and the other 20% is in techniques and mechanics.

Successful Forex Trading CDs help you to get into the optimal mindset for successful Forex trading. Successful Forex Trading hypnosis CD guides you through subjectively experiencing yourself as successful Forex trader and honing your intuition. Successful Forex Trading subliminal, supraliminal and supraliminal plus CDs contain further suggestions to help you program your mind to know when to enter and exit a trade, to manage your money optimally, to set clear trading objectives and to always make money through Forex trading.
Beside having the optimal mindset, you could also tremendously benefit from having the right that help you to make money while you sleep, like FAP Turbo or Forex Megadroid.

Successful Forex Trading
Deep Trance Now Hypnosis CDs and mp3 downloads
» Hypnosis Newsletter and Free Downloads
If you want CDs, click on "add to cart" button.
If you want Instant mp3 Downloads,
click on the blue Instant Download link.