Create A Pleasant Experience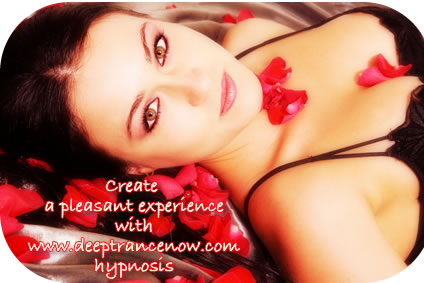 Some time later today,
perhaps this evening,
and tomorrow too if you like,
I would like your unconscious mind
to have an opportunity
to give a surprise to you,
a present, a pleasant gift,
something special, something nice,
an unexpected pleasure,
a wonderful feeling,
a particular taste perhaps,
or a brilliant color,
something that suddenly stands out,
and gives you a warm pleasure,
that special feeling,
a special treat,
so nice to be alive to experience that,
a brief moment perhaps
or a long one,
a giggle of amusement
or a luxurious sigh.
So keep an eye out for it,
for that time
when your unconscious mind,
sneaks up on you
and opens up your mind
to that special feeling then.
From the book "Hypnotherapy Scripts"
Hypnotherapy Scripts: A Neo-Ericksonian Approach
by Ronald A. Havens, Catherine R. Walters
Hypnotic trance is an everyday and therapeutically invaluable phenomenon. Contains step-by-step guidelines for conducting hypnotherapeutic sessions and numerous scripts of specific inductions and therapeutic suggestion procedures.