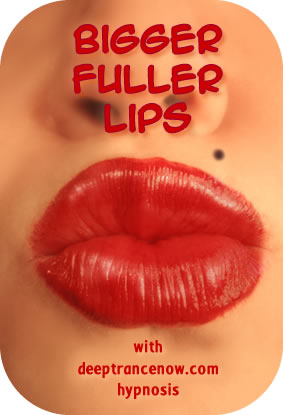 Through the mind-body connection, you can program your subconscious mind to increase the production of collagen in your lips, thus adding fullness to your lips.
Bigger Fuller Lips Deep Trance Now Hypnosis Programs
» Click here to learn more about Different Types of Recordings
» Subscribe to Deep Trance Now Hypnosis Newsletter and listen to Free Downloads
» Click here for information about Mail Order, Shipping or ordering MP3 Downloads
If you want CDs, click on "add to cart" button.
If you want Instant mp3 Downloads,
click on the blue Instant Download link.
» Click here for the listing of all Deep Trance Now hypnosis CDs and mp3 downloads