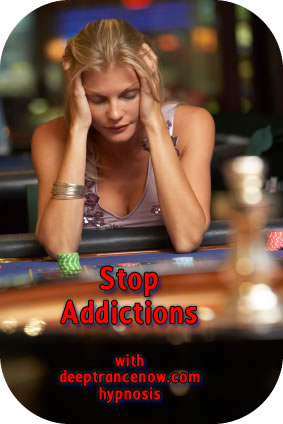 While the word "addiction" seems to imply something undesirable, whatever we may be currently addicted to, fulfils some of our genuine needs, at least temporarily. Getting rid of addiction that that be ruining our lives works best when we find a way to fulfill those needs in some constructive way, that genuinely makes us feel better in the long run.
If you consider yourself to have an addictive personality, you may as well get addicted to something that is truly nourishing and empowering you. Instead of reaching for a smoke, a glass, or a dice, you may as well reach for an exercise gear, a book, or some learning game.
Getting rid of an addiction is something that you have to do for yourself, not because someone else wants you to do it for them. You need to have your own meaningful and compelling reasons why you desire to give up a particular addiction. Once you do know with absolute certainty that you've had enough of addiction and are ready to move on, you may get one of the programs below to help you along the way.
Deep Trance Now Hypnosis programs will help you to find appropriate activities to replace your addiction. They will also guide you through techniques that will help you to make a gentle transition to a new meaningful and empowering lifestyle you know you deserve.
» Click here for Stop Smoking Hypnosis Program
» Click here to Control Your Drinking Program
» Click here for Stop Alcohol Addiction Program
» Click here for Stop Gambling Addiction Program